Players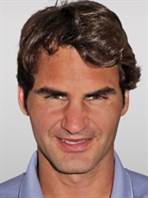 ROGER FEDERER
ATP Ranking: 2
The star player at the first edition of TEB BNP Paribas Istanbul Open, Roger Federer stands alone on the list for a total number of 17 Grand Slam singles titles including 4 Australian Open, 1 French Open, 7 Wimbledon, 5 US Open championships. Considered as one of the bests of the game, Federer obtains a record of 302 weeks at world no.1 position. Earlier this season, 33-year-old Swiss maestro has grabbed his 1000th singles win and became one of three men to reach this amount of victories. 281 of his wins coming in major tournaments, Federer fulfilled an important miss in his glorious career last year with a triumph at Davis Cup. Federer also has a gold medal from 2008 Beijing Olympic Games in doubles.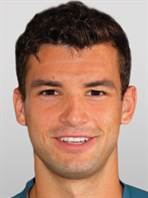 GRIGOR DIMITROV
ATP Ranking: 11
Bulgarian talent Grigor Dimitrov has broken a lot of new ground for his country's tennis history. First-ever male tennis player to break into top 10 (career-high of 8th) and to win a tour-level title from Bulgaria, Dimitrov also has trailblazing achievements in the Grand Slam era. Nicknamed 'Grisho', 23-year-old Dimitrov has captured four singles victories to date alongside 2014 Wimbledon semi-final, his biggest success in slam events. Considered as a future number one despite his young age, Dimitrov is already seen as a star with his playing-style and off-court charisma.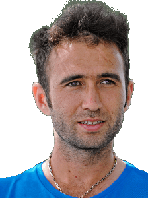 MARSEL İLHAN
ATP Ranking: 96
Marsel Ilhan, the first-ever Turkish player in Open Era to compete in Grand Slam tournaments, has reached a career-high of no.77 in March 2015. Having won three Challenger titles, 27-year-old Ilhan has played second round in all four majors. Marsel's greatest success on the ATP World Tour came in Dubai this year where he advanced to the quarter-finals as a qualifier. He has a 24-5 match record in singles in Davis Cup. Prior to TEB BNP Paribas Istanbul Open, Marsel has reached the final in Mersin Cup, his clay-court opener of the season.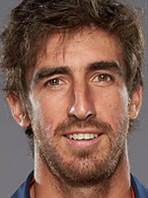 PABLO CUEVAS
ATP Ranking: 23
On the verge of top 50, getting sidelined from June 2011 until April 2013 following a right knee surgery, Uruguayan Pablo Cuevas is now having the brightest days of his career. Going out of top 1000 two years ago, Cuevas has drawn attention with 3 tour-level and 11 Challenger-level titles, which all came on clay. 29-year-old Cuevas is also a 2008 French Open doubles winner alongside retired Peruvian Luis Horna. His borther Martin is also a pro, second highest ranked Uruguayan in the world rankings.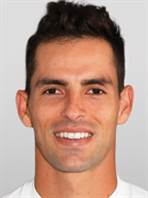 SANTIAGO GIRALDO
ATP Ranking: 32
Colombian number one Santiago Giraldo catapulted his rankings inside top 30 first time after a rapid rise in 2014 season. Now, 27-year old from Perreira has 10 years experience on the tour, played two ATP World Tour tournament final in his career – both in clay tournaments Barcelona and Santiago – but hasn't managed to win the title. As an essential member for Colombian Davis Cup team, Santiago managed to beat Andy Murray at Madrid Masters, his only top 10 win so far.
ANDREAS HAIDER-MAURER
ATP Ranking: 47
28-year old Innsbruck resident, had wins over Gulbis, Tomic and Robredo already this season, stepped into top 50 first time in April. Haider-Maurer has played mostly in Challenger events, even so he made a stunning final at home tournament Vienna five years ago. Idolized Rafael Nadal and Austrian alpine ski legend Hermann Maier, Andreas is capped for Davis Cup in seven occasions. Has positive (13-9) match record in the current season, including semi-final appaerance in Rio.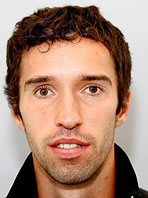 MIKHAIL KUKUSHKIN
ATP Ranking: 53
Kazakhstan's leading player Mikhail Kukushkin is one of the frequent visitors of pro tournaments being held in Turkey. He won two ATP Challenger in Turkish soil previously and played numerous tournaments out there. Russian-born Kazakh surprisingly claimed St. Petersburg title end of the 2010 season, also reached Sydney final this year. Despite his great start of 2015, he couldn't notch any back-to-back wins in a tournament. Mikhail coached by his wife Anastasia, who works with him since 2009.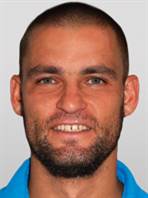 MIKHAIL YOUZHNY
ATP Ranking: 61
Russian star Mikhail Youzhny has a 15-year experience in professional level. He had countless success during that period, but recently fell down from his longtime position in top 20. Youzhny still insists upon playing high level tennis, despite recording only four match wins in first four months of this season. Once upon a time he had fame as most feared opponent in ATP Tour, Youzhny had 30 victory against top 10 players, which is proving his eligibility in hard-fought battles.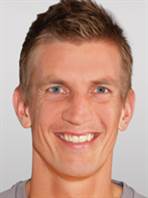 JARKKO NIEMINEN
ATP Ranking: 70
Nordic Europe's golden boy Jarkko Nieminen has been displaying consistency of high-level performance for the last ten years. Best known tennis product of Finland, Nieminen has played thirteen ATP World Tour level finals since 2001. The left-handed Finn has passed 400-match wins recently, also finished inside top 50 nine out of last thirteen ATP seasons. His wife, Anu is a prominent badminton player, who is also a national number one. Nieminen represented his country three times at Olympics.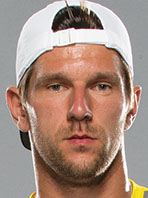 JÜRGEN MELZER
ATP Ranking: 77
Austrian left-hander Jurgen Melzer was dropped from top 100 for the first time since 2003, but quickly recovered it after Australian Open. Austria couldn't find any player to fill up Thomas Muster's place, but some tennis experts indicates Melzer as the best Austrian player post-Muster era. Melzer's career high point came at Roland Garros 2010, where he's reached his sole semi-final defeating Novak Djokovic. Five singles title winner Melzer has also two doubles and one mixed trophies (partnering his wife Iveta Benesova) at slams. He is currently playing his 17th season on the tour.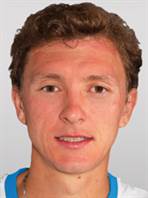 DENIS ISTOMIN
ATP Ranking: 66
Uzbekistan's top player Denis Istomin used to play same age group tournaments with Uzbek-born Turkish No.1 Marsel Ilhan during early junior days. Then he distinguished as most important name of that group. Preferred hard court, Istomin maintains his steady performance for several years. 2011 Istanbul Challenger winner Istomin played two ATP finals up to date, but lost them both. Most notable of his life, he was seriously injured a car crash in 2001 at the age of 15, doctors said he would never hold a racket again. But he resumed to play after two years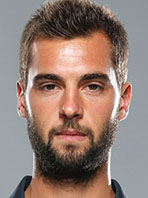 BENOIT PAIRE
ATP Ranking: 84
Despite his temperamental performance, Frenchman Benoit Paire is seen as one of the most talented players on the tour. Paire was able to get back to top 80 in two months after falling to 149th spot in February. 1.96m tall Benny who's a former top 25 player, got upset in both of the finals he's taken part. Paire is a very good fan of Olympique de Marseille and he'll be in action on his favorite surface in Istanbul.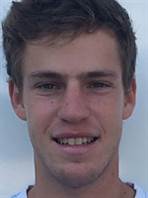 DIEGO SCHWARTZMAN
ATP Ranking: 62
The shortest player in top 100, 1.70m tall Diego Schwartzman is showing some quality stuff on the tour since the late end of last season. After clinching the title at 2014 ATP Challenger Tour Finals, Schwartzman has cracked into the top 100, and now is on the verge of top 50. 22-year-Argentinean year old clay lover Argentinean is surely a noteworthy player to watch in Istanbul and for the future.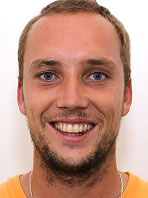 STEVE DARCIS
ATP Ranking: 73
Only player to knock out Rafa Nadal in the opening round of a major tournament (2013 Wimbledon), Steve Darcis has broken into top 50 in 2008. 31-year-old Darcis of Belgium who has two tour-level titles and one final has gone through to the third round in Miami this season, his best result in Masters events.
DUSAN LAJOVIC
ATP Ranking: 82
Dusan Lajovic has gained attention for his run to the round of last 16 at 2014 French Open before losing to Rafa Nadal, which was his just second main draw experience in slam era. Serbia's third highest ranked player as of today Lajovic, has his best match record on clay, although his favourite surface is hard. Lajovic's nickname is "Dutzi".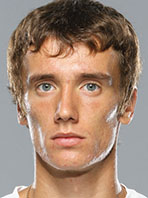 ANDREY KUZNETSOV
ATP Ranking: 91
Russian Davis Cup team member Andrey Kuznetsov has made name for himself with his best slam results in 2014, where he's reached the 3rdrounds in Wimbledon and Australian Open. Having placed 68th as a career-high, Kuznetsov has won the boys' singles title at the 2009 Wimbledon Championships.